Gentlemen Prefer Blondes
By Anita Loos,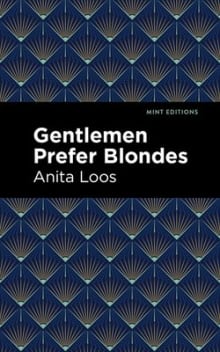 Recommended by Joy Lanzendorfer
From Joy's list on ruthless social climbers.
This novel is hilarious. When I first read it, I was jealous that I hadn't written it—which is a silly feeling to have about a book that came out in the 1920s, I admit. It's a diary written by a blonde showgirl named Lorelei Lee, who uses her feminine wiles to get wealth from the gentlemen callers who want to "educate" her. Loralei isn't very smart—the diary is riddled with misspellings and confused assumptions—but she has a kind of innocence and practicality that keeps you rooting for her throughout. With her friend Dorothy, a brunette, she arranges it so that everything always works out in her favor, which usually includes lots and lots of diamond jewelry. 
---