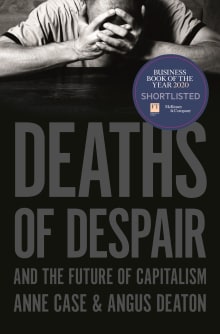 Deaths of Despair and the Future of Capitalism
By Anne Case, Angus Deaton
Why this book?
Case and Deaton, Princeton economists (married to each other), explain how economic developments in recent decades, such as the rise of trade and the weakening of unions, have eroded the fabric of our society. Case and Deaton document the devasting impact on people and communities left behind by looking at deaths of despair—those from suicide, overdoses, and alcoholism. If you have the feeling that something is not right with capitalism—or even if you don't—this is a book that will offer you a detailed look at America's economic underbelly.

From the list:
The best books on economics and public policy
When you buy a book we may earn a small commission.