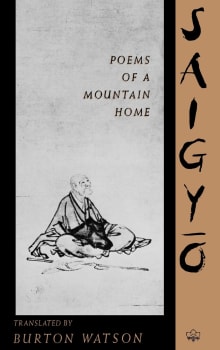 Saigyo: Poems of a Mountain Home
By Burton Watson, Saigyo
Why this book?
Saigyo (1118-1190) was one of the most influential Japanese poets. His name means "Westward Journey" which implies moving toward the Pure Land of Amitabha Buddha. The poems bring out the bitter-sweet quality of life, beauty and loneliness, blooming spring and frosty winter, cherry petals and tears that fall, echoing the deep emotionality and mystery of the spirit of Japanese Buddhism.

From the list:
The best books on the spirit of Japanese Buddhism
When you buy a book we may earn a small commission.