The Age of Odin
By James Lovegrove,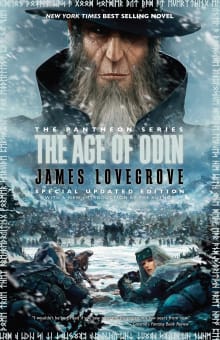 Recommended by Amalia Dillin
From Amalia's list on the best books on Norse gods set in the modern world.
The God: Skadi, Freya, Thor (and more!)
Another take on Ragnarok, but wholly different from Norse Code. Set in a post-apocalyptic mini Ice Age—the fimbulwinter that precedes Ragnarok—and following a soldier/mercenary who signs himself up with no real idea of what he's in for, Age of Odin gives us an action-packed war-driven adventure with fun takes on familiar and less familiar gods along the way—even including Ratatosk, the squirrel who resides upon and spreads gossip all along the World Tree.

---