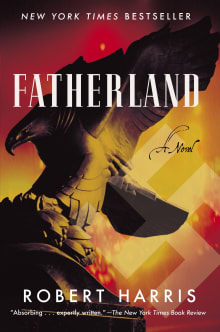 Fatherland
By Robert Harris
Why this book?
Fatherland was Robert Harris's first book and arguably one of his finest. A portrait of functional totalitarian evil, it is a projection of what might have happened if Hitler won the war - the first of this genre. I loved it for both the visceral atmosphere of Berlin under fascism albeit futuristic and also the very fallible moral quandary of the German detective protagonist. Originally recommended by a Dutch boyfriend of mine, I found it both terrifying - I genetically would not have existed under such a regime - and fascinating. The other thing I love about this book is…
From the list:
The best thrillers to educate, illuminate, and escape into guilt-free
When you buy a book we may earn a small commission.