A Noble Treason
By Richard Hanser,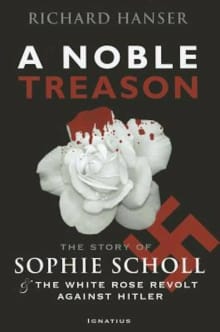 Recommended by Helena P. Schrader
From Helena's list on German resistance to Hitler.
Resistance in Nazi Germany was overwhelmingly moral and almost always fatal, but too often attention is focused on the military resistance because they were the only people in Nazi Germany with the means to topple the Nazi regime. This tale of young students outraged by the corruption and brutality of the world around them, however, has a timelessness and a universal appeal. It is the story of youthful indignation and an example of conscience over-ruling rationality and self-interest. Hanser's book makes this clear in prose that is sober yet lively, pulling the reader in emotionally as well as intellectually.
---