The Vanished Library
By Luciano Canfora, Martin Ryle (translator),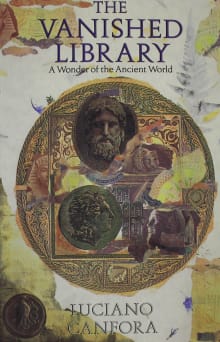 Recommended by Michael Buckley
From Michael's list on the best places you have never been to.
The Ptolemaic kings of Egypt had a staggering ambition: to house all the books ever written under one roof, in the city of Alexandria. Parchments collected regardless of what the content of the books was, or which language the parchments were inscribed in. It was much more than a library: it was the world's foremost research and scholarly institute at the time (around 2000 years ago) and was famed for its ground-breaking discoveries in fields of mathematics, the sciences, and many other forms of knowledge. But then the library burned down—and the fate of all those precious books has been a subject of much speculation.
The author, Professor Canfora, plays hard and fast with the facts—but then the 'facts' are scarce and murky. The book was published in 1990 and thus misses a very important chapter: in 2002, a fantastic modern Library of Alexandria was resurrected as a wonderful circular…
---