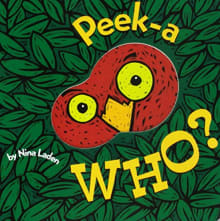 Peek-A Who?
By Nina Laden
Why this book?
This book ushers you into one of the great joys of parenthood: reading to your child. Peek-a-Who is a marvel, a simple but compelling read-aloud that manages to draw babies into the book experience for the very first time. You'll read it again and again, as your child comes to know each page and eagerly anticipate what comes ahead. Enjoy.

From the list:
The best books for expectant parents with curious minds
When you buy a book we may earn a small commission.