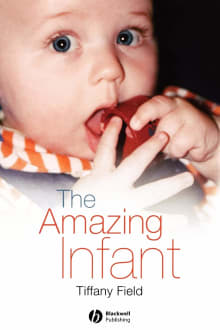 The Amazing Infant
By Tiffany Field
Why this book?
The Amazing Infant will take you on a remarkable journey through the current developmental research on babies. You will be amazed by just how much babies can do! Not only is this an unputdownable book, but it is also a fantastic way to cultivate a genuine understanding of the youngest humans. Of course, this is core knowledge if you are or will be parenting one!

From the list:
The best books for new and expectant mothers
When you buy a book we may earn a small commission.