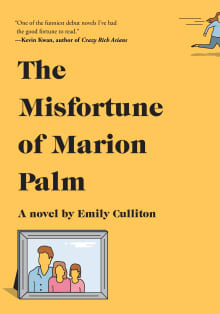 The Misfortune of Marion Palm
By Emily Culliton
Why this book?
I love the concept of the main character, Marion Palm. She's a sort of anti-hero, exactly the sort of woman society expects us not to celebrate: she commits crimes, and then abandons her family when she's been found out. She goes on the run, like the characters in The Last Flight but for different reasons. And yet I found myself rooting for her. Her crime is almost victimless (or rather, the victims are mostly stuck-up rich people we are not exactly encouraged to sympathize with), and her motives are not selfish. In the end, I took this as a book…
From the list:
The best books by women about women, beyond romance, motherhood, or emulating men
When you buy a book we may earn a small commission.