Splitting
By Randi Kreger, Bill Eddy,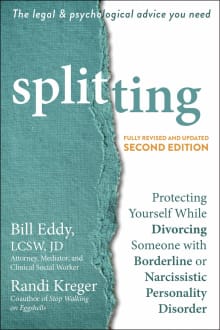 Recommended by Jen Lawrence
From Jen's list on getting through divorce successfully.
Divorcing someone with a personality disorder can be one of the most stressful things one can face. Bill Eddy is a family lawyer and therapist who understands the complexities of divorcing a high conflict person and has mastered ways to communicate and co-parent with them. This book is a must-read for anyone facing high conflict divorce as it is filled with practical tips and suggestions.

---