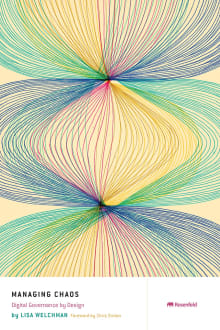 Managing Chaos: Digital Governance by Design
By Lisa Welchman
Why this book?
You might not think of excitement when you hear the words "Digital Governance" but I can assure you that this book is a real page-turner…especially if your job involves managing large-scale information messes. There is a special kind of chaos that only information and knowledge workers can understand and this book paints a picture so many of us have seen in practice but in a way that leaves the reader inspired to fight another day, instead of wallowing in a sea of information-induced self-pity.
I recommend this book because I have seen too many information architecture efforts die on the…
From the list:
The best books for becoming a stronger sensemaker
When you buy a book we may earn a small commission.