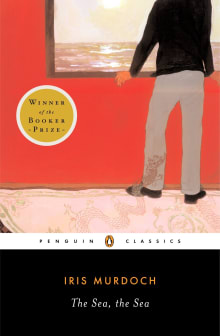 The Sea, the Sea
By Iris Murdoch
Why this book?
This 1978 Booker-winner is said to be the British philosopher and novelist's finest work. A celebrated London theater director retires from his dissolute show-business life to the seaside, only to encounter his lost boyhood love, for whom he renews a frightening passion made of equal parts nostalgia and fantasy. In addition to its Nabokovian study in obsession and its poetic air of Shakespearean romance, The Sea, the Sea is also a seminar in the ethics of art: the characters debate their obligations to other people, the viability of art when divorced from ordinary human concerns, and even—this is not strictly…
From the list:
The best novels of ideas of the last 50 years
When you buy a book we may earn a small commission.