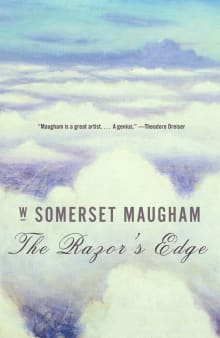 The Razor's Edge
By W. Somerset Maugham
Why this book?
The Razor's Edge tells the story of Larry Darrell, a young American traumatized by his experiences in World War 1 seeking the Absolute. There are other characters in the story who have their own goals in life, which are materialistic, unlike Larry's. The story indicates that how different people pursue different things in life, which ultimately define their life purpose. Larry's abandonment of the conventional life and quest for the meaning of life provide him the freedom to live in the moment, whereas other characters are enslaved by their habits and fears.

From the list:
The best books for living a life of purpose
When you buy a book we may earn a small commission.