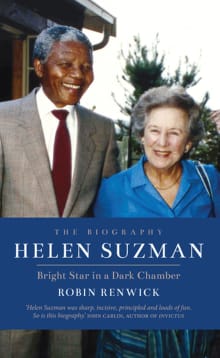 Helen Suzman: Bright Star in a Dark Chamber
By Robin Renwick
Why this book?
This is a heart-warming true story of the courage of one woman you have probably never heard of but you need to. A woman of great courage and integrity who took on the South African apartheid regime and for a while as a liberal was the only opposition member (and I think the only woman) in the racist all-white parliament. Some are naturally courageous, some have courage thrust upon them. Nelson Mandela and the ANC took on the racist regime from outside, Helen Suzman almost single-handedly took it on from within parliament. A real hero.
From the list:
The best books on how the world works
When you buy a book we may earn a small commission.