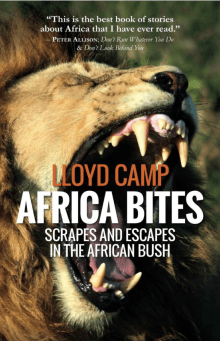 Africa Bites: Scrapes and escapes in the African Bush
By Lloyd Camp
Why this book?
Yes, Lloyd is a friend of mine but despite the number of campfires we have sat around swapping tales there were many in this book I had never heard. Like all good guides, Lloyd is a natural storyteller, but he is also a great reader and that has a positive effect on this, his first book. His writing shines, the stories move along briskly like a startled warthog, and in no time it is over and you want more.
From the list:
The best books on African wildlife and safaris
When you buy a book we may earn a small commission.