Clear Waters Rising
By Nick Crane,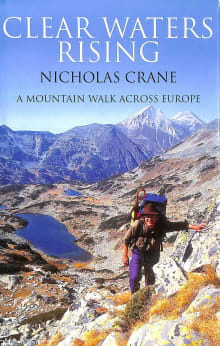 Recommended by Keith Foskett
From Keith's list on hiking, adventuring, and the outdoors.
I followed Nick's adventures from a young age, and he's partially responsible for my wanderlust. I learned I didn't have to conform to society's expectations, that is was OK to follow my dreams, and to pursue what I wanted from life, not what others wanted for me. Nick's book takes him on an epic hike across Europe, including walking through winter. He is a master storyteller. 
---