When Species Meet
By Donna J. Haraway,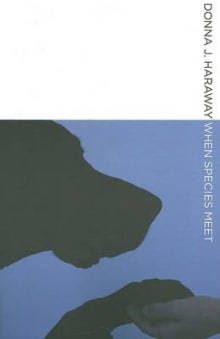 Recommended by Jean O'Malley Halley
From Jean's list on human relationships with other animals.
Haraway's When Species Meet offers a fascinating sociological exploration of human-animal relationships. Haraway's notion of "companion species" challenges conventional ways of thinking about humans and other animals as two sides of a binary split, with humans/men and rationality on one side, nature (and women), other animals, instincts, and things of the body on the other side. Haraway refuses this dualism and argues that we are all inextricably connected. We are nature, and it is us. And as all things in life (and death) grow and change, forever becoming something else, we grow and change in relationship with all that is around us; we become in the midst of relationships, including relationships with nonhuman animals.

---