Call of the Cats: What I Learned about Life and Love from a Feral Colony
By Andrew Bloomfield,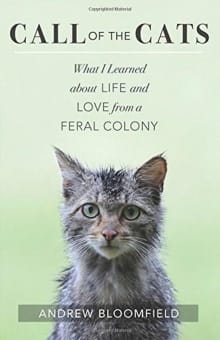 Why this book?
I absolutely loved this book. One of the most beautiful stories I've ever read, it's heartfelt and hilarious. After running his own bookshop in Seattle, Andrew Bloomfield moves to Hollywood to become a screenwriter and discovers a colony of feral cats living in his backyard. He was not a cat person. After witnessing one too many raccoon and coyote attacks and hungry, crying kittens, he and his two female housemates intervene and start caring for these wild yet vulnerable cats who transform his life. With his sharp wit and keen eye for detail, Bloomfield is a brilliant storyteller. I got completely caught up in the soap-opera dramas and death-defying moments of these cats, along with the heartaches and triumphs of rescuing them.
---