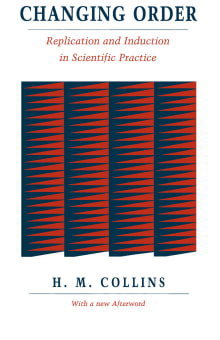 Changing Order: Replication and Induction in Scientific Practice
By Harry Collins
Why this book?
Collins is a brilliant and lucid exponent of the (mainly British) "strong programme" in the sociology of science. He is one of the numerous "children of Kuhn," in the sense that like Kuhn he understands scientists to be (usually) honest and serious human beings, not machines implementing an alleged Scientific Method.

From the list:
The best books on the rhetoric of science (from a distinguished professor)
When you buy a book we may earn a small commission.