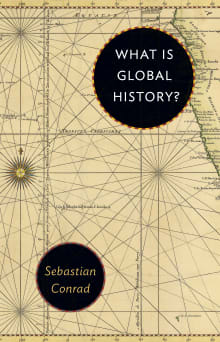 What Is Global History?
By Sebastian Conrad
Why this book?
So, what, exactly is this 'world' or 'global history'? Authors slap the two words on their books, universities offer new courses in it, and government officials across the planet now speak of 'global this' and 'global that'. One could be forgiven for throwing up one's hands in exasperation for failing to understand what exactly these two words mean. That is until Sebastian Conrad published this gem of a book aptly entitled: What is Global History? Yes, it's a bit academic, but it's also clearly written, logically organized, and succeeds brilliantly in explaining what global history is and is not…
From the list:
The best books on empires in world history
When you buy a book we may earn a small commission.