Suffragette Sally
By Gertrude Colmore,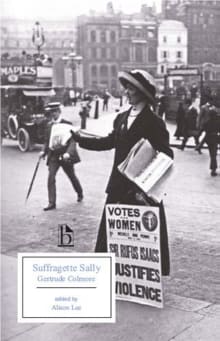 Recommended by Mary M. Talbot
From Mary's list on the lives of suffragettes.
This amazing account of the Edwardian struggle for women's suffrage was published in 1911, in the thick of it. While doing research for Sally Heathcote Suffragette, I discovered a review of it in Votes for Women, the official paper of the Women's Social and Political Union (WSPU). It weaves the stories of three fictional women into what were then very recent events in suffrage history, bringing them to life. The Sally in the title, like my Sally, is a maid-of-all-work A coincidence? Yes, but not really surprising. Domestic service was the most likely form of employment for a woman of no means before the First World War; Sally (from Sarah) was a common name then and it alliterates well with 'suffragette'.
---