The Myth of Seneca Falls
By Lisa Tetrault,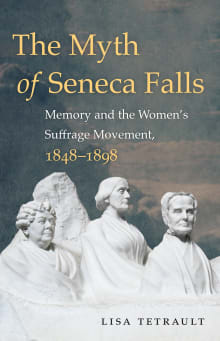 Recommended by Lori D. Ginzberg
From Lori's list on that will blow your mind about US women's history.
How we shape historical memory is central to how we understand history, and breaking down myths about the past is a crucial step. This book takes on the standard account of the movement for women's rights—where Elizabeth Cady Stanton and Susan B. Anthony play all the leading roles—and shows how they explicitly went about shaping that legacy. In editing (with Matilda Joslyn Gage) the multi-volume History of Woman Suffrage, they offered access to thousands of documents about that movement, but also, and explicitly, consolidated their own leadership in ways that diminished the work of grassroots activists and movement rivals. This book (like the McGuire, next on my list) is critical for anyone who thinks about, or works in, grassroots movements for social justice.

---