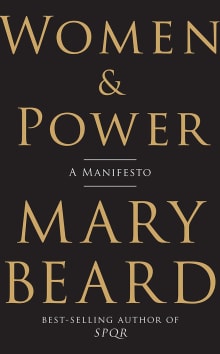 Women & Power: A Manifesto
By Mary Beard
Why this book?
This might not be your most obvious pick for an Odyssey list, but Mary Beard's book is special to me for a couple of reasons. She taught me when I was an undergraduate at Cambridge, and I'll never forget our very first lecture as newly-minted freshmen when she stunned us into silence by parading before us a slideshow of images of winged, bell-bedecked Roman phalluses... Her straight-to-the-point, incisive writing always reminds me of the lessons she taught us, always to question and open things up to rigorous analysis, and her opening feminist discussion in this book (which is a great…
From the list:
The best books that put a new twist on the Odyssey
When you buy a book we may earn a small commission.