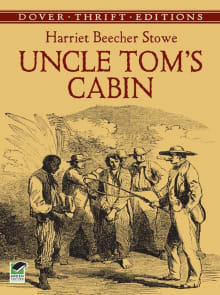 Uncle Tom's Cabin
By Harriet Beecher Stowe
Why this book?
"So you're the little woman who wrote the book that started this great war," Abraham Lincoln supposedly said when he met Stowe. The quote may be apocryphal, but it points to a truth about the 1852 novel that shaped American opinions about the cruelty and injustice of slavery. The writing is a bit melodramatic for modern sensibilities, but it's hard to beat the scene in which the escaped slave Eliza tries to carry her young son across an icy river for freedom on the other side.

From the list:
The best novels to immerse yourself in the American Civil War
When you buy a book we may earn a small commission.