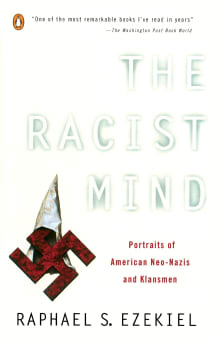 The Racist Mind: Portraits of American Neo-Nazis and Klansmen
By Raphael S. Ezekiel
Why this book?
One of the most important investigations of America's far-right White Supremacist movement. This highly informative  volume, which I used while doing my own research of the movement for various projects, is based primarily on the  actual words/views voiced by White supremacists with whom the author lived for many months. Fascinating and  disturbing. 
From the list:
The best books on cults, world religions, and extremist faiths
When you buy a book we may earn a small commission.