One of Us: The Story of a Massacre in Norway — And Its Aftermath
By Åsne Seierstad, Sarah Death (translator),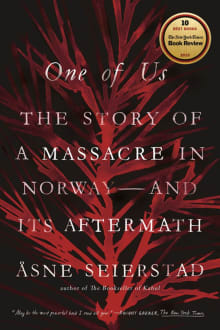 Why this book?
The prologue brought me to tears. In her brilliant book, reporter Åsne Seierstad chronicles the life and bloody attack of Anders Behring Breivik, who killed 77 Norwegians in 2011 when he set off a bomb outside the prime minister's office in Oslo and then went to a youth camp on the idyllic island of Utøya, where he systematically slaughtered 69 people, mostly teenage members of Norway's Labor Party. Seierstad writes like a novelist, but each detail comes from police records, interviews with victims, and other authoritative sources. Seierstad provides an intense, yet comprehensive, look at one of the world's bloodiest white supremacists–a man who like-minded haters today see as a hero and role model.  
---