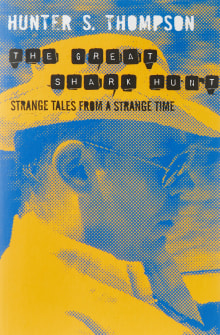 The Great Shark Hunt: Strange Tales from a Strange Time
By Hunter S. Thompson
Why this book?
After Carter left office, it was hard to remember what made him so exciting when he first became a national figure in 1976. In his patented "gonzo" style, Thompson's flattering and entertaining articles on Carter in this collection shed light on what made Carter compelling and cool. Thompson's stature among young journalists was so great at the time that his coverage of Carter helped make him president.

From the list:
The best books about the life, character, and presidency of Jimmy Carter
When you buy a book we may earn a small commission.