Unmaking the Presidency
By Susan Hennessey, Benjamin Wittes,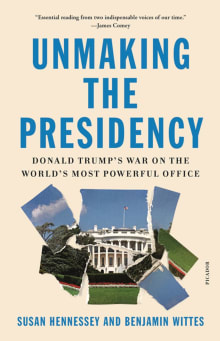 Recommended by Mary E. Stuckey
From Mary's list on why American politics are terrible and what to do.
This is another readable book—and it's really important because these authors don't just focus on the norms that Trump violated and that get so much attention, but actually offer an interesting analysis of the things he did administratively that weakened the office of the presidency and the national government. People tend to think Trump was a poor administrator, and in many ways, of course, he was, but his actions have consequences that we don't always see and this book tells us about them.
---