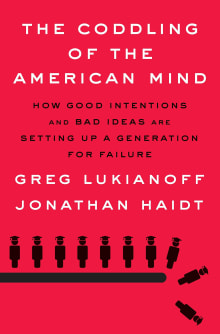 The Coddling of the American Mind: How Good Intentions and Bad Ideas Are Setting Up a Generation for Failure
By Greg Lukianoff, Jonathan Haidt
Why this book?
This book is so different from the other books on my list. I just finished reading this book recently. I found it completely fascinating. It talks about how our newer generation has changed how we listen, talk and feel. I find that this is happening in relationships as well. This book is a weave of communication, how we take things way too personally and how this affects how we interact with others in life and how we relate to our feelings. I think this book can help how we listen, share and have internal boundaries. While reading this book I…
From the list:
The best books for creating inner and outer change in your life area
When you buy a book we may earn a small commission.