Smokepit Fairytales (Volume 1)
By Tripp Ainsworth,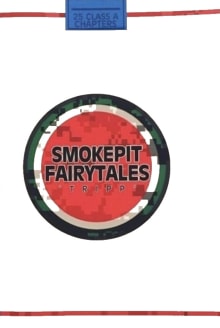 Recommended by Damien Larkin
From Damien's list on military books written by veterans.
Smokepit Fairytales
is one of the most provocative, original and surreal works of military science fiction I've ever read. Written by US Marine veteran Tripp Ainsworth,
Smokepit Fairytales
is the first book in an epic series following the trials and tribulations of a small band of Marines. Each of the characters in this book are normal, flawed human beings trying to pass the boredom in between deployments with anything they can do to distract themselves. When a war unexpectedly breaks out, they must face down their fears and band together to get the job done and get home in once piece.
This book is not for the fainthearted, but from the sheer volume of 5-star rankings on Amazon, it is not one to be missed.
---