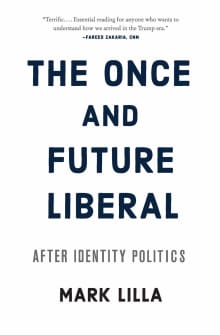 The Once and Future Liberal: After Identity Politics
By Mark Lilla
Why this book?
Lilla's goal in this book is to show how identity politics threatens the electoral prospects of the Democratic Party. He argues that the party has thrown citizenship—the "we" in political conversation—out the window in favor of "personal identities in terms of the inner homunculus, a unique little thing composed of parts tinted by race, sex, and gender," and that this will be electorally disastrous for the Democrats. But Lilla's arguments show that it is disastrous for our national conversation as well. When we give personal identity weight in an argument (Lilla is superb at eviscerating the shopworn phrase "speaking as…
From the list:
The best books on identity politics and political correctness in the university
When you buy a book we may earn a small commission.