Who Paid the Piper?
By Frances Stonor Saunders,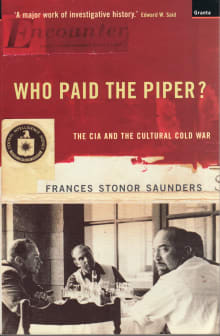 Recommended by Paul Lashmar
From Paul's list on the madness of the Cold War.
This may be over 20 years old but it is still the best account of the CIA's massive interventions in culture and politics across the world and domestically in the Cold War. Detailed research and authoritatively written. The full story of the CIA's intervention in the UK is still not fully told, with its covert operations in the Labour Party and we still do not know who the 50 British journalists were who were paid salaries by the CIA.
James Oliver and I covered the UK's Information Research Department's (IRD) mirror operation from 1947-1977 in Britain's Secret Propaganda War. What this shows was that many 'leading' journalists, academics, politicians, and artists were not the best of their generation but were elevated by secret funding, publishing, and promotion because they suited the agenda of Anglo-US intelligence agencies. 

---