The List
By Patricia Forde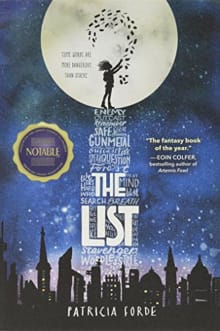 Why this book?
This is one of those books I thought about long after I'd finished reading. Through human greed and global warming, the resulting decimation of the planet means food and water are rationed for survival…but so are words. Noa, the leader of the community, believes that words and how they were used, led to the downfall of humanity so allows people to only use a list of specific words. Except for the wordsmiths, who are allowed to know them all. 
As an author whose life is all about words, this was a really interesting book to read – what does it do to a society when ideas, thoughts, creativity are stifled by lack of words? And when everything is rationed – water, food, words, enjoyment – what does that do to a community?
---
When you buy a book we may earn a small commission.