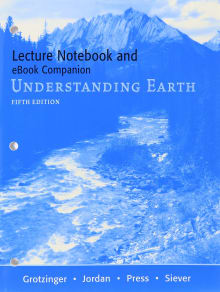 Understanding Earth
By Tom Jordan, Frank Press, Raymond Siever, John Grotzinger
Why this book?
At their very best, textbooks synthesize knowledge in new, informative ways. Understanding Earth is a classic, covering the basics of geology, geophysics, and environmental science with stylish prose, classy illustrations, and the insights of two great scientist educators (earlier editions were championed by Frank Press and Ray Siever, who began the franchise). It's a whirlwind tour of modern science, from the microscopic view of rocks and minerals to the global sweep of plate tectonics.

From the list:
The best books on planet Earth
When you buy a book we may earn a small commission.