The Story of Earth
By Robert M. Hazen,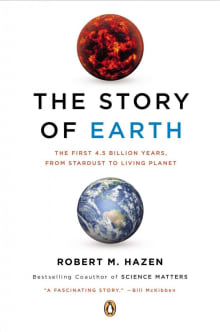 Recommended by Keith Heyer Meldahl
From Keith's list on geology that tell great stories.
Written with the clarity and zest of Bryson and McPhee, but with the added benefit that Hazen is a professional geologist. I like this book because of how Hazen takes the reader into the process of how a geologist works and thinks. Hazen's specialty is mineralogy, and his main thesis—that living organisms and minerals evolved together with each shaping the other's future—makes for a unique and thought-provoking take on the history of our planet. 

---