The Monkey Wrench Gang
By Edward Abbey,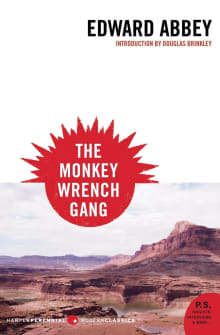 Recommended by Aimee Hoben
From Aimee's list on activism to inspire and mobilize.
This was one of the first radical activist books I ever read, as a teen in the 1980s, and it remains one of the most influential environmental novels, so much a part of our culture that the term "monkeywrench" took on its popular meaning from this book. The book's characters use sabotage to damage development machinery threatening their beloved southwestern landscape. While the tactics of eco-terrorists may have fallen out of fashion, the book is undoubtedly an important piece of the activist lit lexicon. 
---