Ghost Riders
By Richard Grant,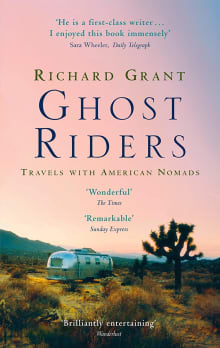 Recommended by Keith Foskett
From Keith's list on hiking, adventuring, and the outdoors.
The first line of the description roused my curiosity with this one: "Richard Grant has never spent more than twenty-two consecutive nights under the same roof." Curious about his own wanderlust, and theorising that America is full of wanderers, he went out to prove it. Delving into the whys of nomads and travellers, I now understand my own nomadic tendencies.
---