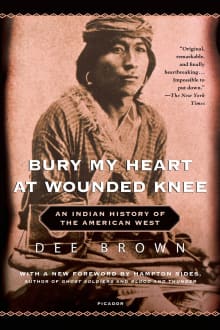 Bury My Heart at Wounded Knee: An Indian History of the American West
By Dee Brown
Why this book?
I hate to recommend Bury My Heart at Wounded Knee by Dee Brown because it is an excruciating look back at the atrocities inflicted by my people upon the original Natives of North America. Unfortunately, not reading about those horrific acts does not erase them from the historical record, which is why this book should be mandatory reading for every single American. The endless litany of murder and treachery recounted in this book spans nearly 500 years, and, yet, the average American knows almost nothing about the tragic events that made our lives possible. America stands for freedom, right? Dee…
From the list:
The best books about the destruction of North America
When you buy a book we may earn a small commission.