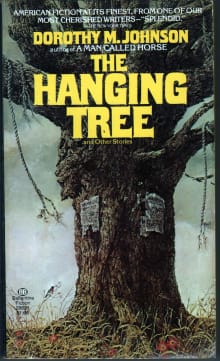 The Hanging Tree and Other Stories
By Dorothy M. Johnson
Why this book?
Once upon a time, writers could make a good living selling short stories to American magazines. Those days are almost as long gone now as the Wild West. But the stories live on…provided you find the right used book store. First published in 1957, The Hanging Tree and Other Stories collects some of the best work by a prolific specialist in short fiction about the frontier: Dorothy M. Johnson. Years before Little Big Man, she was writing sympathetically and convincingly about Native Americans. Her stories could also be funny, thrilling, and surprising. It's no wonder Hollywood turned to her…
From the list:
The best Westerns that will transport you to the American frontier
When you buy a book we may earn a small commission.