The Brit
By Jodi Ellen Malpas,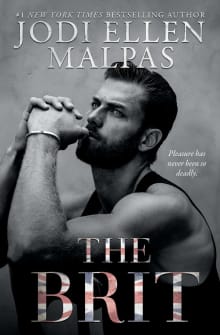 Recommended by Emma Perle
From Emma's list on romance to make your toes curl and your heart race.
I want to include a fellow British writer in my list and JEM is my favorite for suspenseful steamy stories. The Brit is the first in the Unlawful Men series. Dark and broken, mafia anti-hero Danny Black is brooding and bad. He is not supposed to fall in love with the women he takes as 'collateral' in a deadly game of power. Rose Cassidy has learnt to be tough to survive. Danny sees her as the mirror of himself. Their twisted attraction is not for the feint-hearted but I loved it!
---