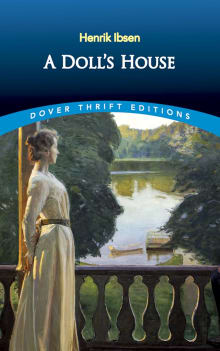 A Doll's House
By Henrik Ibsen
Why this book?
A controversial play because of its end. Nora Helmer is the main character, a Norwegian married woman, wife of a bank manager, and a mother of three. Her life elapses day after day without opportunities for self-fulfillment in the last decades of the 19th century. I can't say this female character is a feminist for its time, because she lives in a world full of laws made by men; so, in this sense she is like a doll, a superficial and wasteful person, and she changes slowly from act to act; she feels empty, she contemplates killing herself and…
From the list:
The best books by European authors with female anti-heroes characters through time
When you buy a book we may earn a small commission.