Arcadian America
By Aaron Sachs,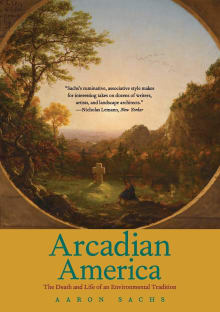 Recommended by Catherine McNeur
From Catherine's list on the best histories of nature in unexpected places.
While some of us like to imagine humans as separate from nature, one moment where that boundary dissolves is with death. Inescapably, we will all eventually decompose and become a part of our environment. In Aaron Sach's book, nineteenth-century Americans reckon with death through the creation of carefully landscaped cemeteries. What I particularly love about Arcadian America is how Sachs weaves his own memoir about his encounters with mortality in with the history he's telling, making it a gripping page-turner.
---