The Friend
By Sigrid Nunez,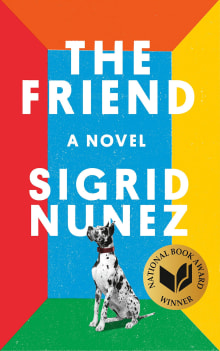 Recommended by Maggie Kast
From Maggie's list on finding or losing love in old age.
A dear and lifetime friend commits suicide. Instead of a note, he bequeaths to the narrator a large and faithful new friend, this one four-legged and furry. I delight in how the narrator gets inside the emotional subtleties of this new relationship and then explores other loves of people for their pets. A delicious metafictional spin to the end of this realistic tale (no spoilers here!) made me go back and read it from the beginning again.
---