The Body Is Not an Apology
By Sonya Renee Taylor,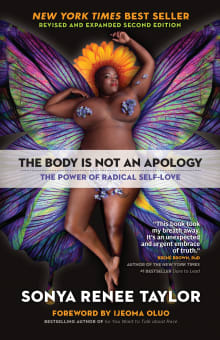 Recommended by Connie Sobczak
From Connie's list on to keep your body, mind, and spirit awake, alive, and free.
I met Sonya Renee Taylor in 2017 at a training organized by my nonprofit, The Body Positive. We hugged when we met, and it was one of the warmest hugs I've ever received. During Sonya's keynote address, I was mesmerized by her wisdom and by the incredibly poetic way she shared her ideas about why and how to love our bodies. Her book was published the following year, and it is just as powerful as she is in person. The Body Positive has been teaching people to think about self-love as a radical act since the 1990s, so it's good to hear a powerful, radical, and poetic voice take up the charge. If you're needing a boost of self-love and body-love, this book is for you.
---