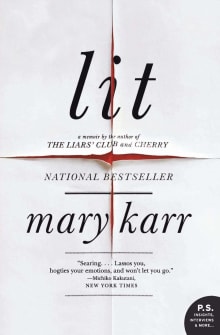 Lit
By Mary Karr
Why this book?
Karr is a poet, and you cannot race through Lit. Her language is to be untangled and savored. Only then can you grasp the profound dawning of a woman as she stumbles, soberly, towards God. In the last half, Karr is desperation personified, and she is encouraged by an AA fellow to pray. I was enthralled by Karr's journey to find a Higher Power, trying on spirituality and religions with a fierce and humble willingness. (The 12-Steps are not about religion.) Karr does find an unlikely connection to Catholicism. I'm grateful for her transparency; the open window into her…
From the list:
The best books that get inside the addict's mind
When you buy a book we may earn a small commission.