The Other Side of Silence
By Linda Gask,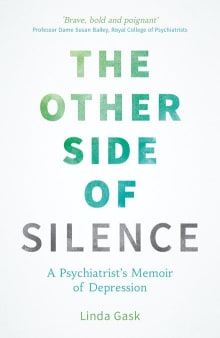 Recommended by James Withey
From James' list on manage bloody depression.
This book is a beautiful, inspiring weaving tale of a psychiatrist who has recurrent depression and has worked with people with depression. She doesn't disguise how hard depression is, she doesn't patronise, she explains depression from her personal point of view, explores what happened in her childhood, and explains a clinician's point of view of depression. 
It's embedded with bucket loads of empathy, compassion, and hope. You hear about the patients she's helped and you come out feeling humbled and grateful for her telling her story. Very useful for professionals working in psychiatry and mental health but equally useful for those of us with this terrible illness.
---