H Is for Hawk
By Helen MacDonald,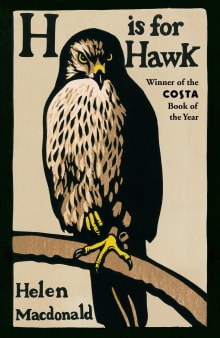 Recommended by Dorothy P. Holinger
From Dorothy's list on the best books that made me gasp as I wrote my book on grief.
In glittering prose, this British author writes how she came apart after her father's sudden heart attack, and how his death broke her. I was struck by the intensity and darkness of her grief, and how she coped with it. Captivated by falconry since childhood, Macdonald grieves by buying a young goshawk, naming her Mabel, and going through the painful training of Mabel. The bird changes, growing into an adult hawk that returns to Helen after flying free. And so did Macdonald change. She wrote that, as time passed, it worked its careful magic: her grief gave way to love, to loving memories of her father. This gave me the idea for my last chapter where I write that, with time, grief can alchemize into joy and happiness can return.
---