A Spark of Justice
By J.D. Hawkins,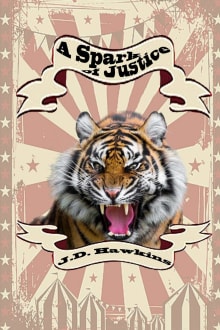 Recommended by Lin Senchaid
From Lin's list on fast action stories to break a reading slump.
This one's a fast-moving mystery story that takes you behind the scenes of the circus! An insurance investigator, John Nieves, has to determine whether a lion tamer's death was an accident or murder, but the circus people play practical jokes on him, especially after they discover he has a childhood fear of clowns! The big cats feature in this but are well treated and John develops an affinity with a panther who had been refusing to eat. This one has tension, suspense, and a lot of laughs along with the glamour of the circus!

---