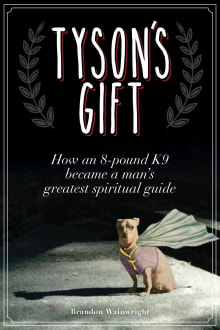 Tyson's Gift: How an 8-Pound K9 Became a Man's Greatest Spiritual Guide
By Brandon Wainwright
Why this book?
Tyson's Gift: How an 8-Pound K9 Became a Man's Greatest Spiritual Guide by police officer Brandon Wainwright is the story this country needs to hear, especially now. From beginning to end, the author brings the reader into his personal life and the ups and downs of his relationships with an openness that appeals to mother, father, sister, or brother. Anyone who has ever loved or been loved by an animal will find healing and hope for the future, that we never really have to say goodbye when our hearts are open.

From the list:
The best books on reincarnation
When you buy a book we may earn a small commission.