Spirits of the Cage
By Vanessa Mitchell, Richard Estep,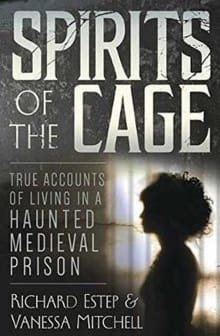 Recommended by Sylvia Shults
From Sylvia's list on for paranormal enthusiasts.
I will read absolutely anything that Richard Estep writes. He has written books about the Villisca Ax Murders, Malvern Manor, and other crazy-haunted places. This one, about a site in his native England, is utterly terrifying. Estep writes with a very straightforward, matter-of-fact style (his writing reminds me much of my own style), and the evidence he presents for this haunted site is deeply chilling -- especially since his team is one of the groups that has investigated the Cage. 
---