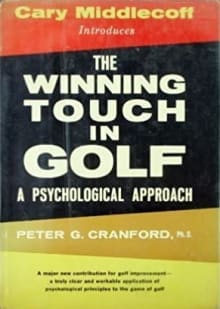 The Winning Touch in Golf: A Psychological Approach
By Peter Gordon Cranford
Why this book?
The Winning Touch in Golf
was the first sport psychology book that addressed golf. It was certainly the first such book that I read and it influenced the rest of my life. Indeed, I became a golf psychologist.
The book was written by a psychologist whom I found credible, not only because he had his Ph.D., but because he was also a member of Augusta National, the home of the fabled Masters Tournament. To me, that meant that he was not only a psychologist, but also a serious golfer.
I found the 53 brief "secrets" about the mental game, each…
From the list:
The best books on golf (with a nod given to the mental game)
When you buy a book we may earn a small commission.