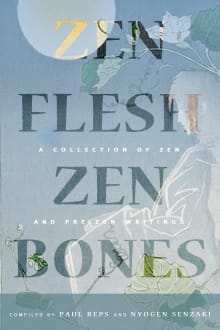 Zen Flesh, Zen Bones: A Collection of Zen and Pre-Zen Writings
By Paul Reps, Nyogen Senzaki,
Why this book?
This was my second foray into fascination with what I knew I didn't understand but desperately sought to. The way this book is written is the method to the understanding it represents. It invites a practitioner to stay with it to receive its gifts and makes for an enduring companion. This book has traveled with me through decades. Each time I read it, it mirrors for me the depth of understanding that is current and what there is to look forward to.

From the list: