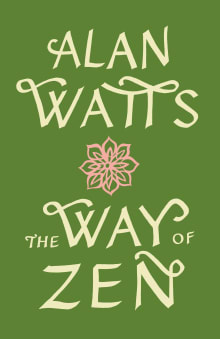 The Way of Zen
By Alan Watts
Why this book?
This was one of the first books on Buddhism I ever read: I have a battered and much-scribbled-on copy beside me that dates back to 1970. Like Stephen Batchelor he has been seen as an 'outsider' to the Buddhist establishment – he described himself ironically as a 'genuine fake' – but his psychological understanding, contemporary language and his vivid turn of phrase spoke to me then, and still do now, in a way that much of the more 'religious' and scholastic writings never have. For example, he points out that in a sea wave, the actual water isn't going anywhere;…
From the list:
The best books on Buddhism that get to the heart of the matter
When you buy a book we may earn a small commission.